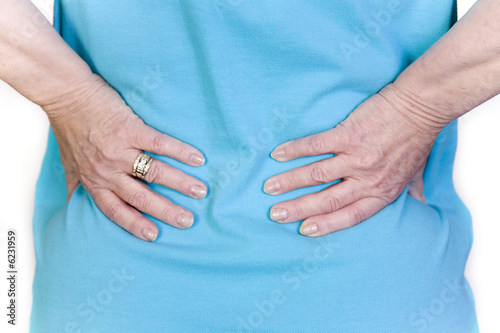 I found out the hard way that back pain can be debilitating, and it tends to recur once there has been an injury.
When we are young and strong we think we can treat our bodies any way we want without a problem.
That is exactly what I did when my husband and I bought our first home.
The house was relatively new and had very little landscaping. We decided to plant a few trees so he was digging he holes and my job was to bring the water.
We hadn't moved in yet and I didn't have a bucket, so I was using a large kettle with handles on each side.
This meant I had to carry the container in front of me which put undue stress on my back muscles
I didn't notice a problem until the next morning when I could barely walk after getting out of bed.
The problem got continually worse until I was only comfortable lying on my back on the floor with my knees bent.
A few trips to a chiropractor helped somewhat, but I really just had to wait until my muscles healed.
The injury happened 30 years ago, but my back still gives me grief if I lift anything wrong.